We are so glad you could join us today (6.04.2023) for worship. All of the Sanctuary Worship services are available through Livestreaming on Facebook @orlcjax and on our website at www.ourredeemerjax.org.
"GO!  A Church Active in Mission"
In the appointed readings for the Sundays of  June and July, the early Pentecost season, the word "Go" is frequently used to communicate the importance of being a church active in mission. In the Great Commission of Matthew 28:18-20 our Lord Jesus Christ says, "All authority in heaven and on earth has been given to me. Go therefore and make disciples of all nations, baptizing them in the name of the Father and of the Son and of the Holy Spirit, teaching them to observe all that I have commanded you. And behold, I am with you always, to the end of the age."  After the Lord spoke these words he ascended into heaven and is seated at the right hand of God the Father where he rules over all things for the sake of His Church.
Sunday, June 4, 2023 at 10:00 a.m.
Holy Trinity Sunday
Holy, holy, holy, Lord of Sabaoth, we bless Your name. You have called us out of darkness into Your marvelous light. Guard Your Church, purchased with the precious blood of Jesus Christ. Keep her in the true faith, without error, schism or compromise, until that day when You welcome her home as Your spotless Bride. 
Sunday, May 28, 2023 at 10:00 a.m.
The Day of Pentecost
Come, Holy Spirit, fill the hearts of the faithful, and kindle in them the fire of your love.  Alleluia!
O Lord, how manifold are your works!  In wisdom have you made them all; the earth is full of your creatures.  These all look to you, to give them food in due season.  When you give it to them, they gather it up; when you open your hand, they are filled with good things.  When you send forth your Spirit, they are created, and you renew the face of the ground.
Sunday, May 21, 2023 at 10:00 a.m.
Seventh Sunday of Easter / Ascension Sunday
"Now they know that everything that you have given me is from You. For I have given them the words that you gave me and they have received them and have come to know in truth that I came from you and they have believed that You sent me."  John 17:7
Sunday, May 14, 2023 at 10:00 a.m.
Sixth Sunday of Easter & Mother's Day
"Baptism which corresponds to this (Noah's ark) now saves you…"  1 Peter 3:21
Sunday, May 7, 2023 at 10:00 a.m.
Fifth Sunday of Easter
"Once you were not a people, but now you are God's people; once you had not received mercy; but now you have received mercy.
Our 60th Anniversary and Celebration of Pastor Leon Roberts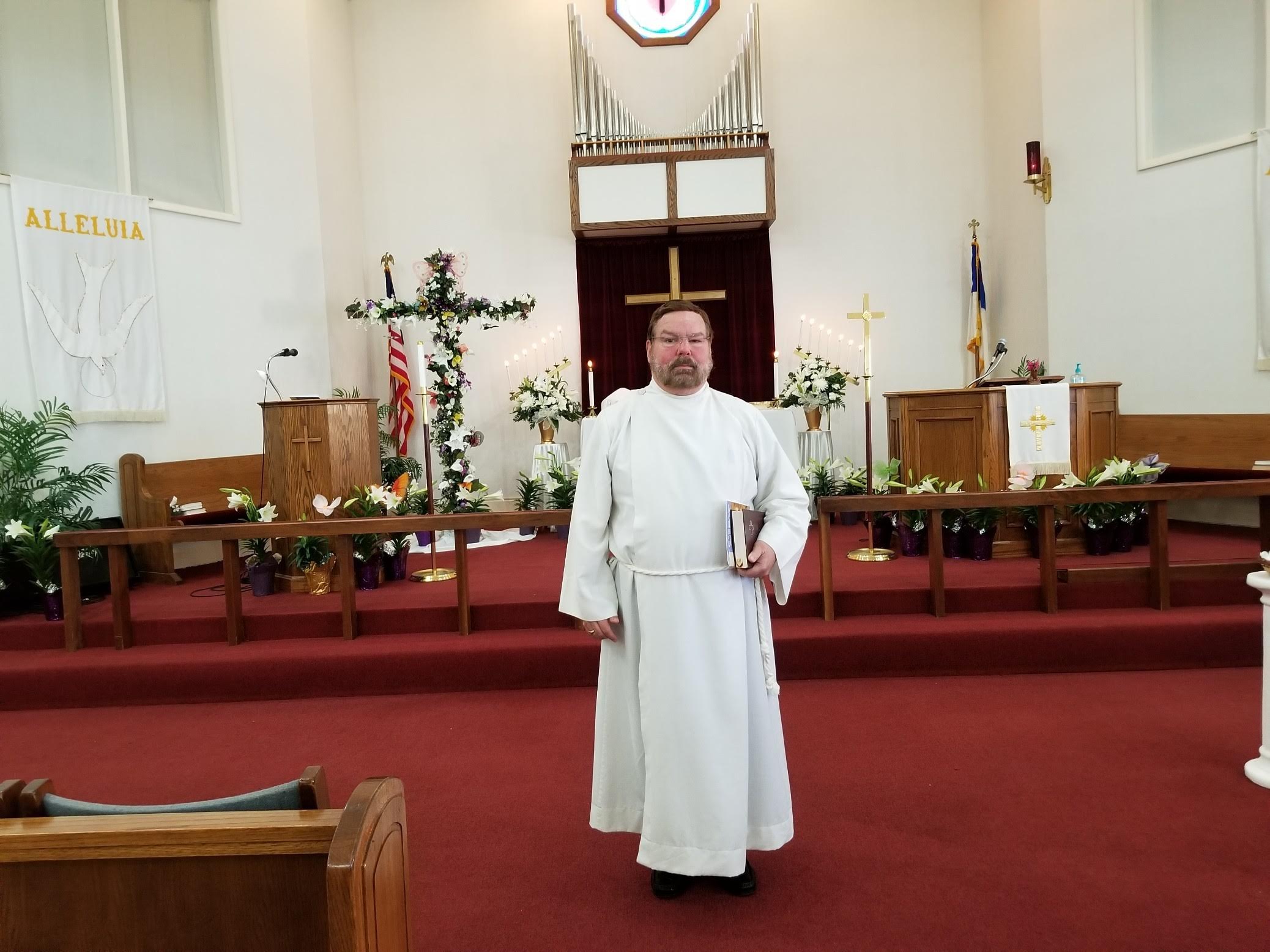 Offertory
At this time we ask you to give whatever you can. Our Redeemer Lutheran's missions reach out in many ways to our community, and we can't do it without your ongoing support.
Deuteronomy 16:16b, 17 – "They shall not appear before the LORD empty-handed. Every man shall give as he is able, according to the blessing of the LORD your God that He has given you."