In preparation of hearing Dr. Mendedo preach on Sunday, April 18 at 10:00 a.m. and also at the Adult Bible Class at 9:00 am., please review the videos below that will show the importance of Bible translation and how God is working in and through Lutheran Bible Translators, Dr. Mendedo and others.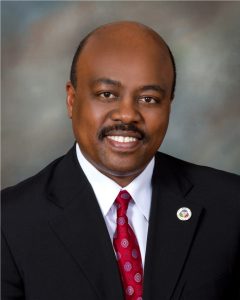 Lutheran Bible Translators (LBT)
Rev. Dr. Tilahun Mendedo serves with Lutheran Bible Translators as the Executive Development Officer.
Tilahun was born and raised in Ethiopia. He knows firsthand the value of the heart language to communicate the precious promises of God.
Dr. Mendedo spearheaded the Ethiopian Evangelical Church Mekane Yesus effort to develop a strong, accredited training system from the many local Bible schools and training institutions that the church had throughout the country. He served as the seventh president of Concordia University in Selma, Alabama from 2010 – 2016.
Drawing on his experience and relationships in both Ethiopia as well as Lutheran circles in the USA, Tilahun is delighted to serve God as part of the team making His Name known to those who have never before had the Bible in their own language.
Dr. Mendedo is a gifted event speaker, Law and Gospel Preacher, Mission Communicator, Higher Education and Cultural Education presenter. He had spoken at District, Synodical, LWML, LCMS-NYG and other events and conventions.